Amenities offered
At Camping Oasi in Chioggia you'll find careful attention to detail at every moment during your stay. We offer you a large number of amenities made to measure for you, designed with your whole family in mind, so that you can enjoy your stay near Venice with maximum satisfaction.

SAFE
Available on request, and the keys to the strongbox can be picked up at the reception desk. We recommend that you never keep cash or other valuables with you, as the Management does not accept responsibility for lost objects or money.
DOCTOR
If needed, at the reception desk you can ask for a physician or the nearest first-aid centre.
NEWSSTAND
Located about 800 metres from the camping ground, it is stocked with newspapers and magazines.
E-MAIL AND FAX
You can receive or send your e-mail on our computer, at the reception desk.
PHARMACY
There is a pharmacy located in the centre of Sottomarina, 2 km from the camping ground. It is open 09:00-12:00 and 16:00-19:30. On days when it is off duty (closed), you can ask at the reception desk for the hours of a nearby pharmacy that is on duty. You will find a vending machine at the big sanitary block.
TOURIST INFORMATION
At the reception desk you can ask for information for your outings to Venice, Padua, the islands of the Lagoon, the Brenta Riviera, Ferrara, Ravenna, Vicenza, and Verona with admission to the Verona Arena.
WI-FI
Wireless connection available on payment: € 2,00/hour or € 10,00/24 hours as you go. Information at the Reception desk.
MINIMARKET
Within the camping ground there is a minimarket where you can find everything necessary for your stay, including the things that typically get forgotten at home.
CHECKOUT
Mobile homes should be vacated by 10:00, while camping pitches should be vacated by 11:00. If there should be any change in the hour or day of your departure, you must inform the reception desk of this.
CAR PARK
Your car may be parked next yo the mobile homes or at emplacement. Outdoor car parking lot in front of the reception area. Second car: € 4,00 per day/only on outdoor parking
RECEPTION DESK
Open every day 08:00 a.m. - 8:30 p.m. At the desk there is qualified staff able to respond to your requests.
BICYCLE RENTAL
€ 5.00 per day, € 25.00 per week, available with baby seats as well.
REFRIGERATOR RENTAL
€ 3.10/day for a refrigerator at a camping pitch, € 2.10/day for a cool box with key.
KITCHEN KIT RENTAL
Toaster € 1.00/day, microwave oven € 2.00/day, American-style coffee maker free.
SPORTS
Mini-football field € 20.00/hour, tennis court € 10.00/hour.
PRIVATE BATHROOM CABIN
€ 5,50 per day
  Pet's regulation: check it out!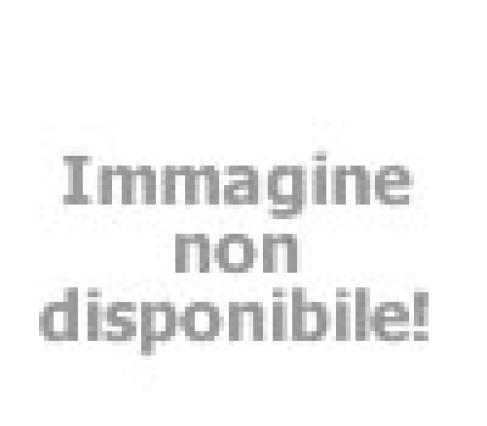 VIDEO